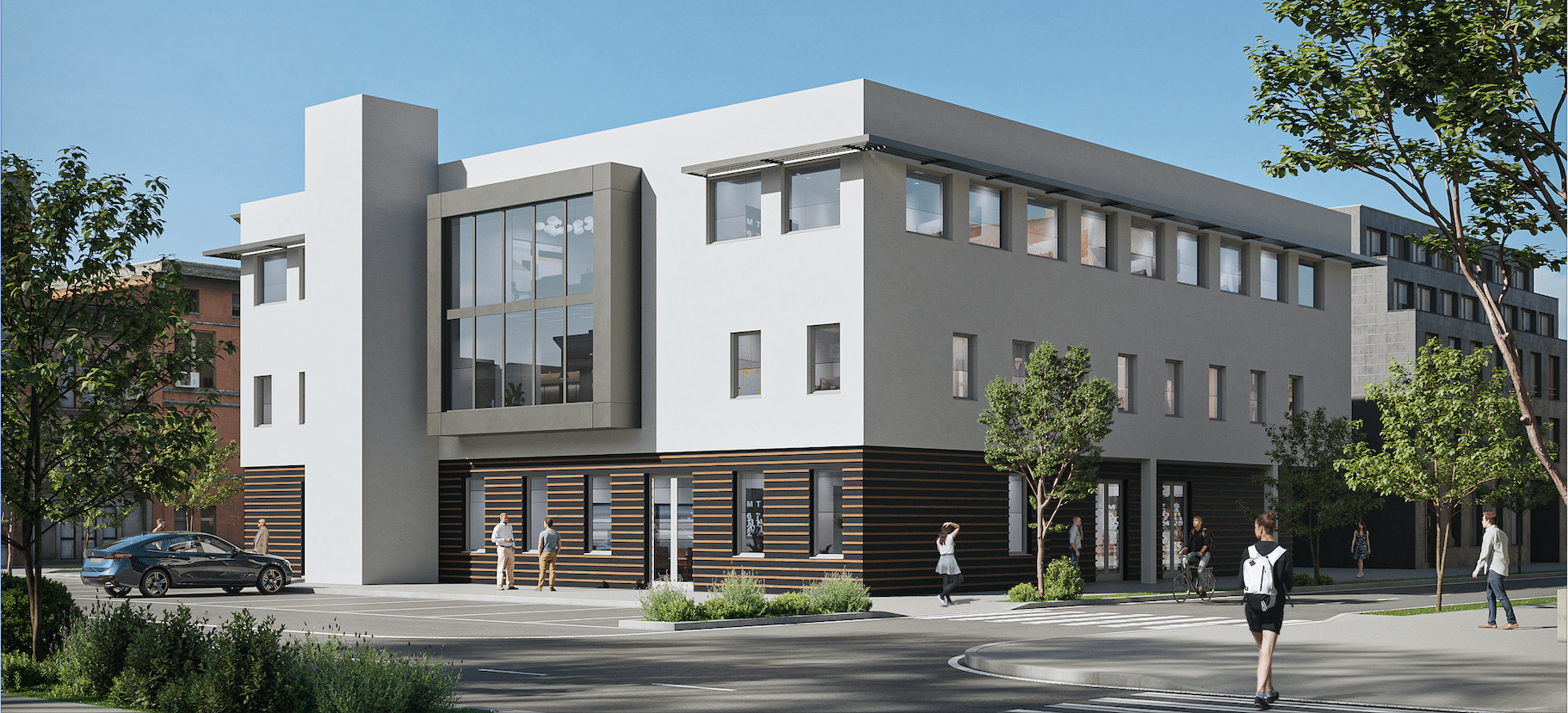 Our concepts
Quality healthcare for more – at lower cost
Figures from the World Health Organization show that only 64 per cent of the world's population have access to health services today. The work to secure access for all people is high priority, as health care for everyone is one of the UN's sustainability goals. We want to do our bit!
Norveig offers a quicker way to better healthcare
Building tomorrow's hospitals requires action today, and we look forward to helping more communities realize innovative hospitals in the Nordic model. In this way, more people will have access to safe, reliably running hospitals with modern equipment.
Population growth is one of the reasons demand for health services is increasing. Some countries are experiencing major pressure on their existing healthcare systems, and this presents challenges throughout a country's health infrastructure.
When Norveig talks about the hospital of the future, we assume that:
In return for a reasonable investment, public authorities should have access to efficient hospitals with high treatment rates and quality care
Patients should enjoy a quicker route to diagnosis, safe treatment and rapid recovery
Healthcare professionals should be enabled to provide good care and treatment through simple structures, little administration and good flows in the organization
Developments in diagnostic and treatment methods enable us to offer hospital concepts for location in both urban and rural areas. A Norveig hospital can serve as a primary service, and also provide support for larger hospitals.
Read here to find out which of the UN's sustainability goals we give the highest priority in our work.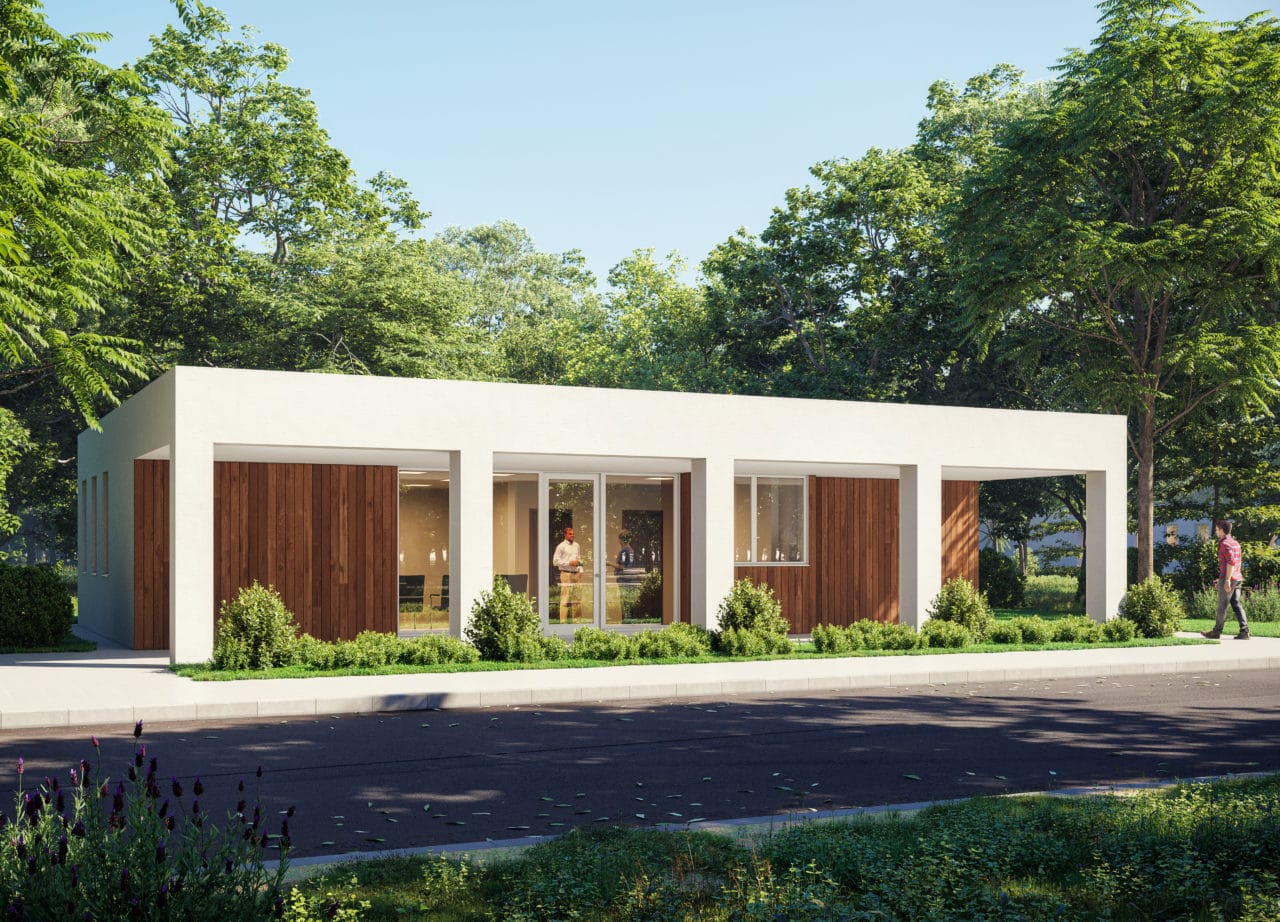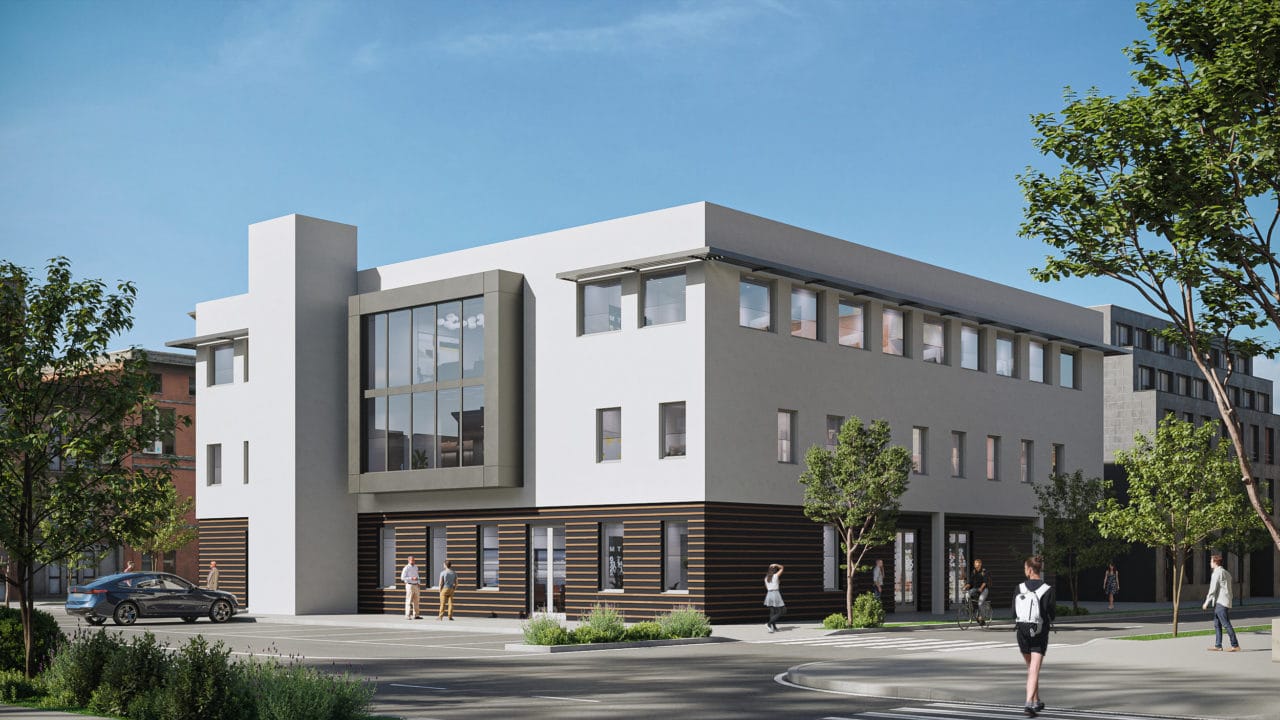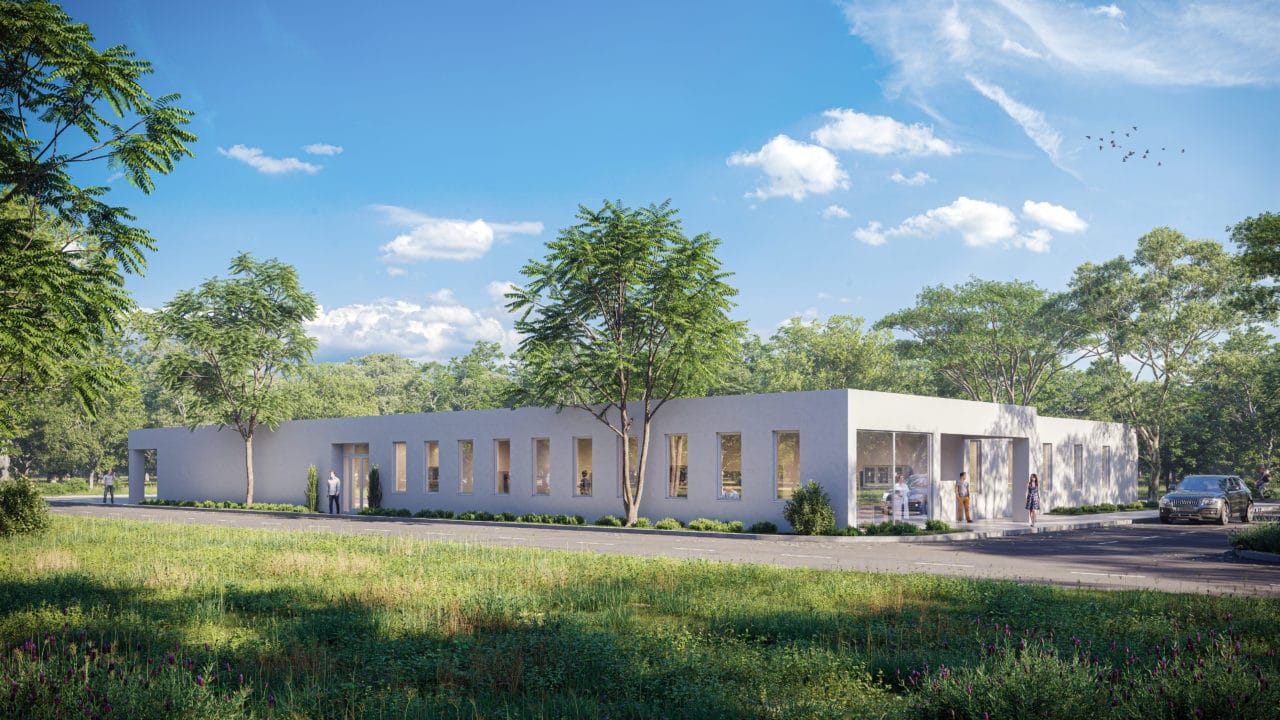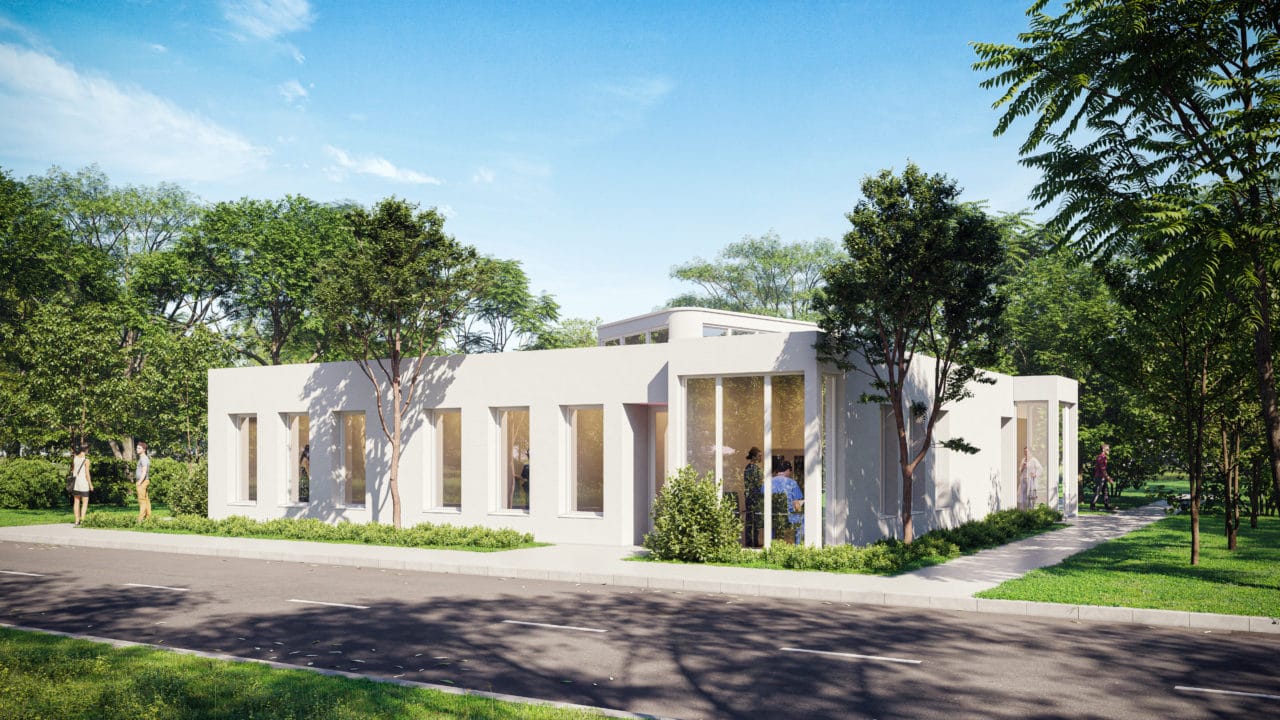 Turn-key concepts for efficient and safe treatment
Our concepts are based on long experience in the design and organization of different hospitals. The concepts share simple organizational structures, adaptable solutions and a sustainable construction system.
Below is an overview of our different concepts. If you have any questions or wish to discuss other possible solutions, please feel free to contact us.
Outpatient clinic with scheduled appointments
The concept is based on outpatient surgery and treatments without admissions. With advanced medical equipment and a staffing level of 32-36 people, the polyclinic can carry out more than 60 per cent of all surgical operations. A standard outpatient clinic consists of operating theatres, post-operative ward, outpatient offices, laboratory, X-ray department, a dental clinic (as necessary) and between 20 and 70 back-up beds used for rehabilitation and suchlike.
The concept also includes an emergency room for mild trauma, offering treatment for injuries or assisting with preparations for transfers to larger hospitals. The emergency room has its own personnel, so that their activities do not interfere upon scheduled treatments at the outpatient clinic.
Polyclinic hospitals are available in the following versions:
Basic model with 20 beds / 1200 m2
Extended model with 50 beds / 1700 m2.
Urban model with 25 beds over three floors / 1400 m2 (footprint 500 m2)
Rural health clinic
Frontline, low-threshold package, operated by two healthcare professionals / nurses. Rural health clinics have medical equipment used for diagnosis and report administratively to the outpatient clinic.
Dialysis clinic
Our standard dialysis package consists of 18 chairs/beds and a laboratory. The dialysis centre comprises six haemodialysis units and technical support systems including laboratory service.
Cancer clinics
Together with our partner Electa, we offer state-of-the-art cancer clinics with full equipment. Cancer clinics are equipped with brachytherapy units for the treatment of male and female gynaecological malignancies and a linear accelerator for focused beam therapy for solid tumours.
IV factory (intra-venous solutions)
A complete IV factory for the production of IV products built using our system of pre-cast elements and supplied with fully installed production facilities and other ancillary equipment such as cooling systems etc.
In addition to our primary concepts, we also offer assistance in developing larger hospitals, as well as upgrading older, existing hospitals.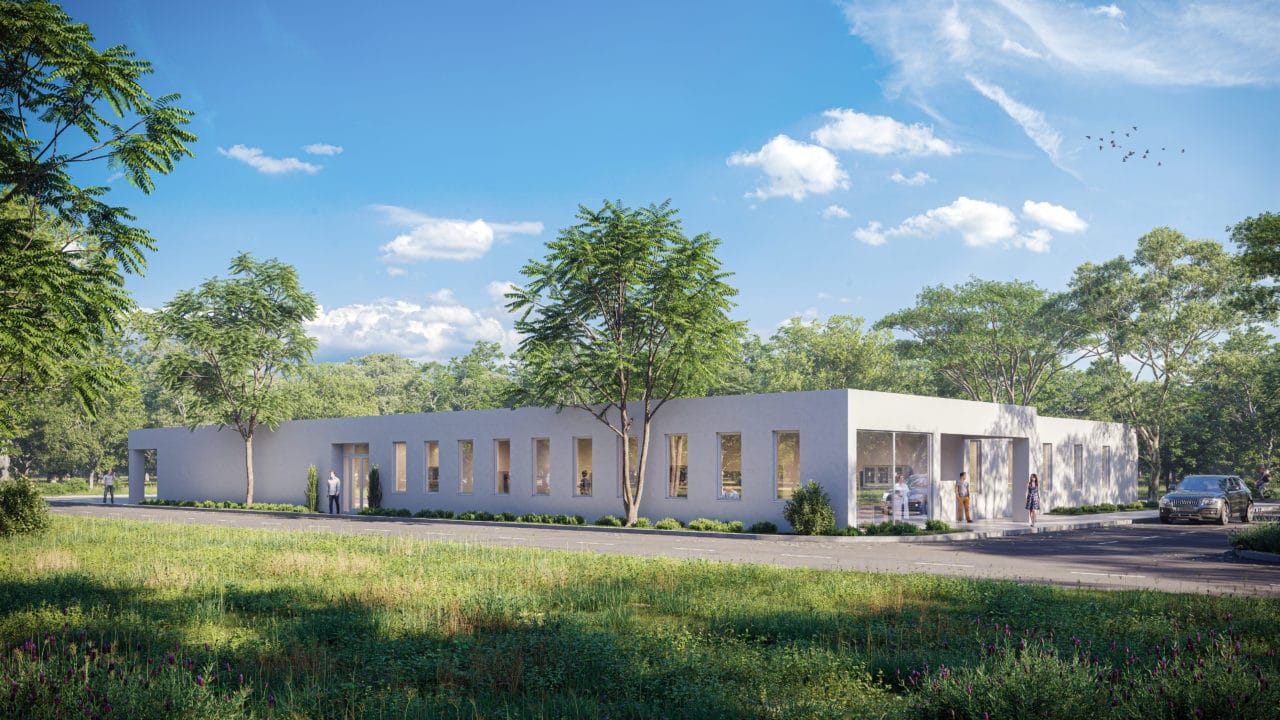 The development of medical equipment brings new opportunities
Norveig Hospitals estimates it is able to treat 60 per cent of all diseases in the local population through outpatient surgery in the treatment of the most common health issues.
Outpatient clinics play an important part in modern hospitals. Today, outpatient surgery represents 60 to 80 per cent of all operations, where new methods of anaesthesia and surgery have led to improved outcomes and fewer hospitalization days.
There are several advantages in prioritizing treatment through available outpatient surgery:
A high level of treatment reduces pressure on larger hospitals
Shorter hospitalization time helps avoid infection among patients
Simpler clinic structures are cheaper to operate, while still leading to a healthier population
The availability of surgeons enables the treatment of mild trauma as well as planned medical treatment
The quality assurance in the Norveig hospital concept is based on three key factors:
Quality medical equipment
All Norveig hospitals are equipped with medical devices from internationally recognized suppliers such as Getinge, Siemens, Elekta and Secta Medical. Service agreements for equipment and software upgrades, together with the follow-up of medical devices, ensures safe treatment over time and longer lasting equipment. We also arrange for the necessary knowledge transfer to enable personnel to handle the equipment properly.
Healing design
Architecture impacts people. Thus when designing hospitals, we emphasize a positive atmosphere and a design that takes people into account. Hospitals should provide a warm welcome in an environment where daylight, the view, lighting, art and colour contribute to a positive, safe and pleasant atmosphere.
Quality care
We seek to offer the best of effective treatment and experienced healthcare professionals. Achieving the best group dynamics and organizational flows is one of the reasons for establishing relatively small hospitals. A treatment team of up to 30 people provides for a good overview with very little administration, which benefits employees and patients alike.
Moving forward, we would also like to see collaboration between Norveig's clinics and other hospitals aimed at establishing rosters covering surgeons and other essential health professionals. Organisational collaboration of this kind would mean increased training volumes for surgeons and others, leading to higher quality healthcare over time.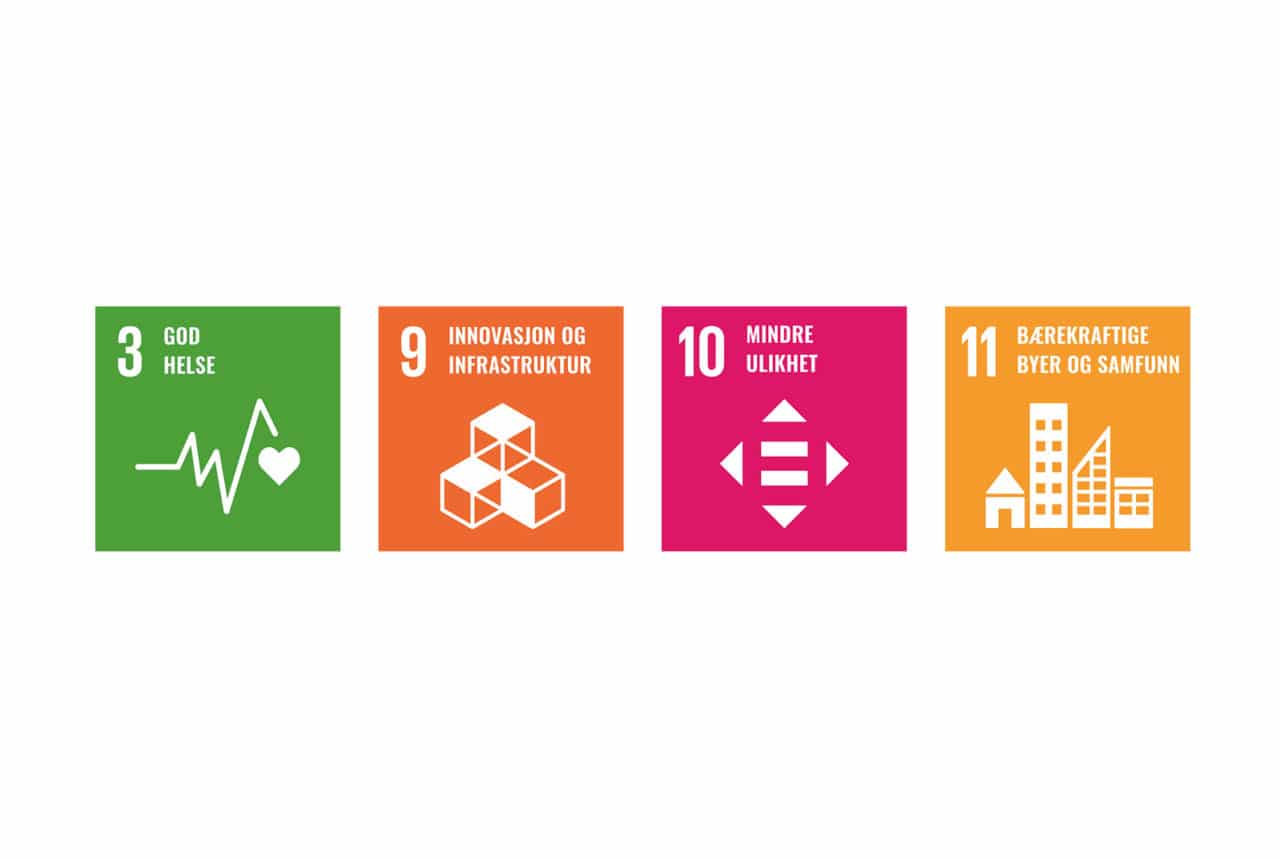 Norveig's sustainability efforts
Norveig hospitals seek to do good, not only for patients and treatment, but also for the local environment and for the land the buildings occupy. Affordable hospital solutions can have significant positive spin-offs for low-income countries. When establishing new healthcare services, Norveig and partners transfer knowledge and create local workplaces and trade. The panels we use in hospital construction contain 85-90% plastic recovered from the local area.
The UN's sustainability goals are crucial for building tomorrow's hospitals. We have chosen four of the goals as our main priorities.
3 Good health and quality of life
The Norveig hospital concept is a concrete means of achieving equal access to health services for all. In 2012, the UN General Assembly resolved, among other things, that the work to achieve equal access to good, cheap universal healthcare for everyone in the world had to move faster. Norveig seeks to help establish healthcare infrastructure more quickly in countries that need better solutions, and it is holding talks with public authorities on several continents.
9 Industry, innovation and infrastructure
Among the things sustainable industrialization and innovation require is a commitment to healthcare, technology and science. Norveig provides valuable infrastructure in connection with the construction of hospitals; wastewater management, water purification systems and energy supplied using solely solar cells.
10 Reduced inequality
This goal is closely linked to sustainability goal number 3. Equal access to health care is one of the most important key steps in efforts to reduce inequalities in, and between, countries.  Two achieve this, we need investment in infrastructure, greater goodwill from the global community and new policies in a number of countries. Norveig aims to help bring about a more equitable disposition of pharmaceuticals, knowledge and health care professionals through dialogues and collaborative projects in several parts of the world.
11 Sustainable cities and communities
Many cities are growing faster than jobs, homes and other basic services can be provided. Together with our partners, Norveig is working to improve living conditions in several ways. For example, all of our buildings are constructed in a way that stimulates local value creation through local trade, job creation and knowledge sharing. This work includes collecting waste from the local environment and using it to produce construction elements.